MIAMI - Holland And Sherry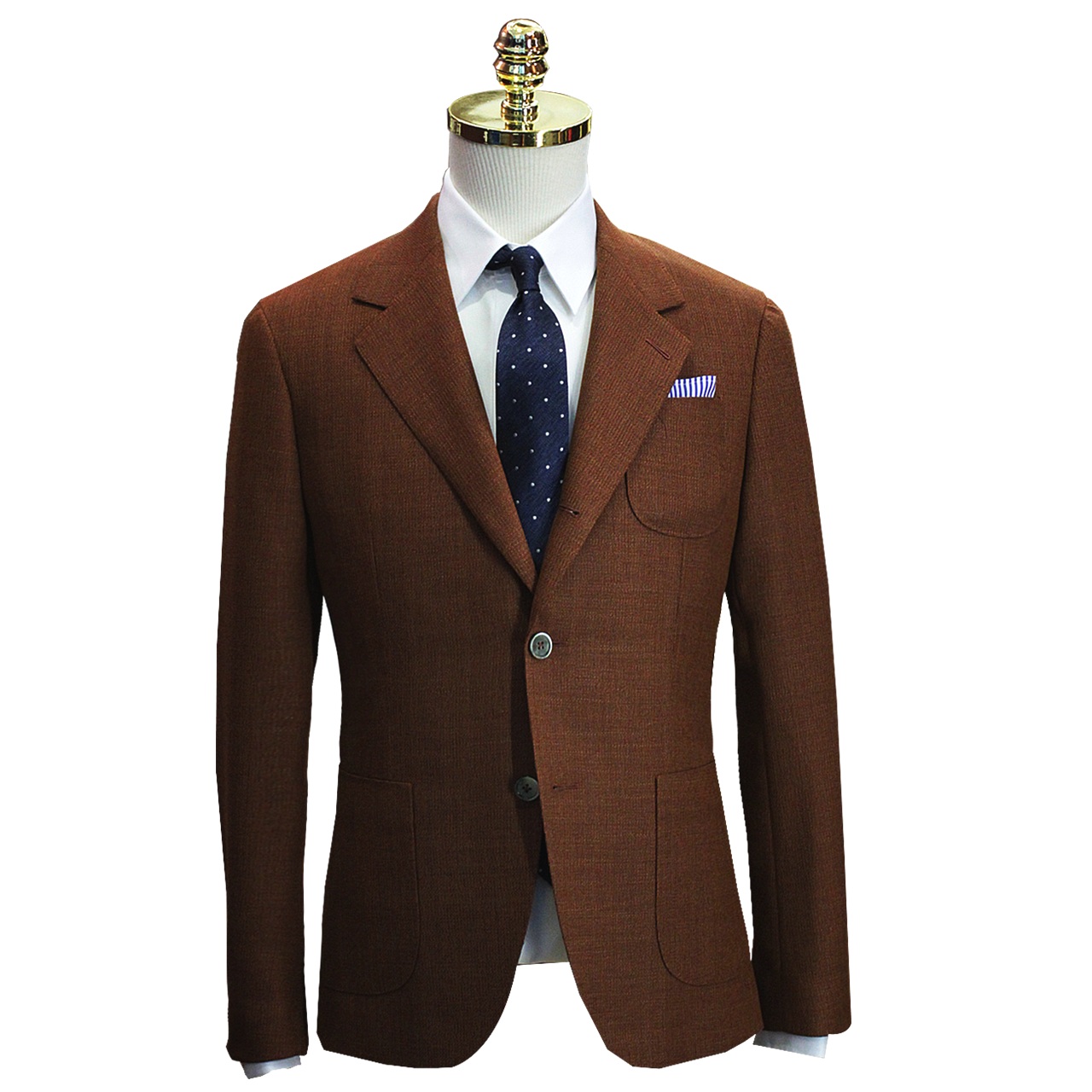 MIAMI - Holland And Sherry
HOPSACK BLAZER
Brand: Holland & Sherry
Brunch: MESH BLAZER HS1730
Color: Burnt Umber
Pattern: Plain
Origin: Great Britain
Composition: 100% Wool
Weight: 280gm 9oz
MEET YOUR SPECIALIST TO GET MEASURE UP.
MAKE AN APPOINTMENT HERE
HOLLAND & SHERRY : MESH BLAZERS
HS 1730 Various Weights
Traditionally the blazer was made from a wool serge, hopsack, worsted or woollen flannel but today we also have the mesh. In contrast a mesh fabric offers a relaxed and less structured look. A mesh garment is quite often unlined allowing the body to breathe and stay cool in warmer climates.

Our Mesh Blazers collection encompasses the traditional shades of navy, black and the brighter blues in the traditional serge, hopsack and flannel constructions but also offers a wide range of coloured mesh fabrics a more versatile summer look..
EXCLUSIVE WORKMANSHIP
ADD-ONS
Half Canvas Construction
Eventually, a compromise was developed: a half canvas suit.
A half canvased suit uses a sewn in canvas piece in the chest and the lapel of the jacket, and is fused on the bottom part of the jacket. This allows you to have the canvas at the most important part of the suit, and keeps the price down by having less handwork.
If you want to maximize your value, a half-canvassed suit jacket is the way to go